The 2022 Subaru Love Promise Community Commitment Award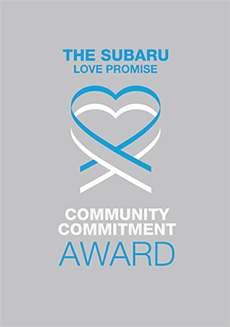 We've been nationally recognized for our dedication to our community and the Subaru Love Promise.
We're honored to receive the 2022 Subaru Love Promise Community Commitment Award. This award nationally recognizes Subaru retailers who are making the world a better place while demonstrating an outstanding commitment to supporting passions and causes in local communities. These efforts are focused in important areas such as the environment, community, health, education, and pets.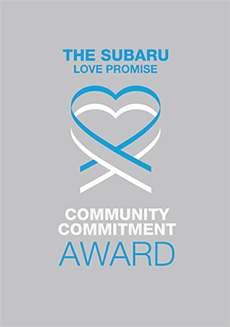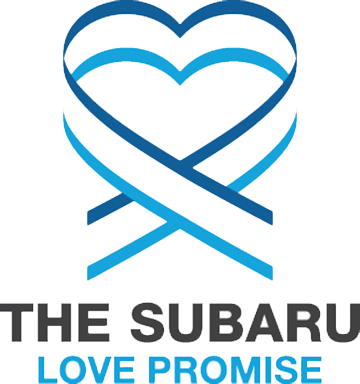 What is the Subaru Love Promise?
Subaru and our retailers believe in making the world a better place and the Subaru Love Promise is our vision of respecting all people. This is our commitment to show love and respect to our customers and to work to make a positive impact in the world.
How is Southern Oregon Subaru dedicated locally to the Love Promise?
Our Love Promise can be seen in various partnerships with local charities and non-profits. We're grateful for the opportunity, not only to be a part of our community, but to serve it as well.
Southern Oregon Humane Society, Dogs for Better Lives
Jackson County Master Recyclers, Rogue Valley Earth Day
DIRT Direct Involvement Recreation Teaching, Table Rock Elementary, Jewett Elementary, Washington Elementary
Asante Rogue Regional Medical Center, Southern Oregon Epilepsy Group
Love Promise Stories from Southern Oregon Subaru
Subaru and Southern Oregon Subaru believe in making a positive impact on the communities in which we live and work. We uphold that belief through our Love Promise Community Commitment. Every month, we select inspiring stories from customers and partners from around our area who strive to support our collective commitment and feature them here
SOSubaru Supports Education - Cara T
A huge thanks to Southern Oregon Subaru for their generous grant. Our first-grade team used the grant to purchase STEAM materials. Young children benefit so much from hands on learning experiences (especially post COVID-19), and our students were able to receive art materials, manipulatives and a variety of engineering materials through the funds this grant provided. Their learning came to life as they explored and created with these unique materials. Melissa Telford Central Point Elementary First Grade Teacher


---
Russell The Bulldog - Laura J
When law enforcement executed a search warrant of a property, they found something they were not expecting: a bulldog! Animal Control transported this bulldog to our shelter. On arrival, he was underweight, missing large patches of fur, bleeding form multiple wounds, covered in parasites, and dealing with chronic infections that hadn't been treated. So, we got to work! The vet helped get him on proper medication to help his ailments, and he began a medicated bath regimen. He found a lovely foster mom, who called him Russell--and such began his next chapter. Russell thrived in his foster home, impressing everyone with his sunny personality and goofy antics. He made great strides in recovery, and was looking like a new dog. The next step for him was his neuter surgery, as well as an eyelid surgery to help see unimpeded. Both went smoothly and Russell was ready for his new family! He made a perfect match with his new family, who just love him to pieces. We are so grateful for the sponsorship from Southern Oregon Subaru to help highlight the 'underdogs' like Russell and helped him to find a home!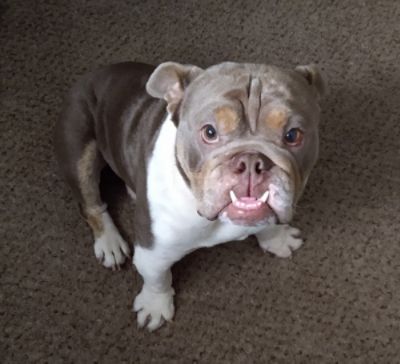 ---
Kindergarten classroom gets generous donation - Jennifer H
I wanted to express my gratitude to Southern Oregon Subaru for selecting my classroom to receive a generous donation of $500 through Adopt-a-classroom.org. Rocky Rawstern, from Southern Oregon Subaru, came to our school in September delivering gift boxes to each teacher that was chosen for this amazing scholarship. I presented the gift box to my class and together we opened the box and added the supplies to our shelves. The students were very excited that our class was awarded this special gift. We then talked about community and how our local community members care about our schools and want to see everyone be successful. As a kindergarten classroom, we use a lot of supplies and manipulatives each year and through this donation, I will be able to provide more of what my students need in order to learn. Thank you again, Jennifer Hawkins

---
Our staff gives back - Rocky R
Our Digital Media Manager, Rocky Rawstern, is a regular blood donor, and today he donated his 96th pint (12th gallon). Rocky says that giving back to our community comes in many forms, from donating blood, to volunteering where needed, to mentoring youth. Everyone can give back to their community in some way, and in return, make this a better world. Thank you, Rocky, you did good!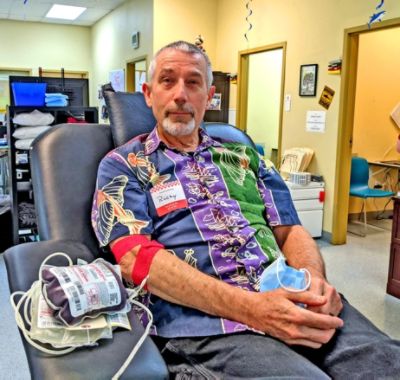 ---
Therapy Dog Team Rosa & LuLu - Rosa R
Rosa and LuLu have been a Therapy Dog Team in Southern Oregon since 2017 when LuLu was just 4 months old. Our desire is to make a difference in the lives of others through our therapy work. Visiting the sick and the elderly has changed our lives! When Covid hit in early March 2020 we were disappointed, since we were no longer able to visit the patients and staff we grew to love and appreciate so much. So in order to brighten their days we started taking funny photos of us doing every day things and sending them off to the four facilities we used to visit and around a dozen hospitals throughout the US. The response was overwhelmingly heart touching! We have recently published some of those pictures in our book, "The Adventures of Rosa & LuLu". So it is with great appreciation that we thank Southern Oregon Subaru for sponsoring us and donating 33 copies of our book to Doernbecher's Children's Hospital in Portland, Fruitdale Elementary in Grants Pass and Helman Elementary in Ashland. Your kind generosity will reach many children and make their day a little happier. Thank you very much Southern Oregon Subaru for giving back to your community through the Subaru Love Promise 🦮💕RosaAndLulu.com💕🦮
---
Hearts & Vines Foundation thanks you!! - Christin S
Hearts & Vines Foundation was established in 1993 when community members recognized the need to support our local Domestic Violence shelter, when it was in danger of closing. Since then, the foundation has grown and expanded to support numerous local programs with the focus on education, elimination, and supporting victims of Domestic Violence. Since then, we've raised almost $4 million with the help of organizations like Southern Oregon Subaru! We thank you!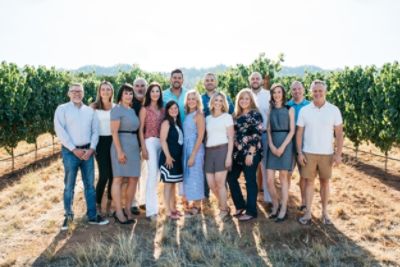 ---
Southern Oregon Subaru - LLS Pacific Northwest Region Delivery - Addie N
On Wednesday, June 8, Southern Oregon Subaru had the incredible pleasure of delivering 80 blankets to Asante Heimann Cancer Center on behalf of the LLS Pacific Northwest Region. Accompanying these blankets were cards filled with comforting words from Southern Oregon Subaru employees and customers. Since its inception, Asante Heimann Cancer Center has committed to providing quality health care services in a compassionate way that supports the patient and their family in a well-rounded approach. Southern Oregon Subaru in partnership with the LLS Pacific Northwest Region was unbelievably honored to meet with the amazing staff at Asante and hear about how the Cancer Center is moving the needle forward in cancer care.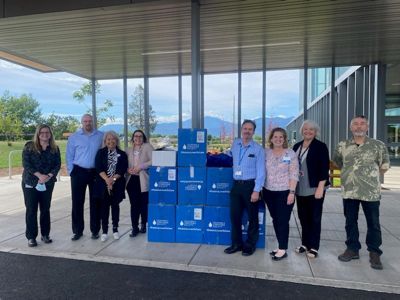 ---
Supporting a Strong Community - Jill L
The Crater Foundation gratefully acknowledges Southern Oregon Subaru as a company that cares about its community. Every Crater High School graduate receives scholarship assistance for college, trade school or vocational certification. Supporting Continuing Education Scholarships helps us build a stronger community.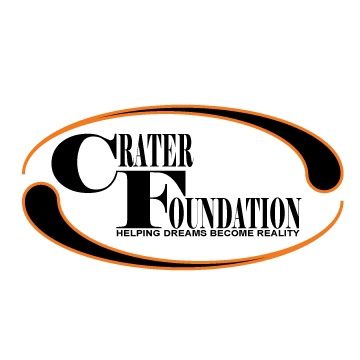 ---
Rogue Valley Chorale Association and Southern Oregon Subaru - Brad N
Southern Oregon Subaru knows what it means to truly be community leaders as they continue to demonstrate the importance of arts and entertainment in our region. We are so grateful for their support, with our four choruses, as they continue to help us enrich, educate, and entertain those in the Rogue Valley. We see them as a true partner in our region as they understand the value in not only what we do as an organization but what our fellow arts partners offer to our community. We are thankful for the continued support and look forward to our partnership for years to come.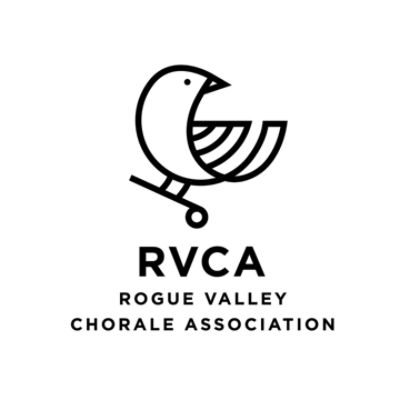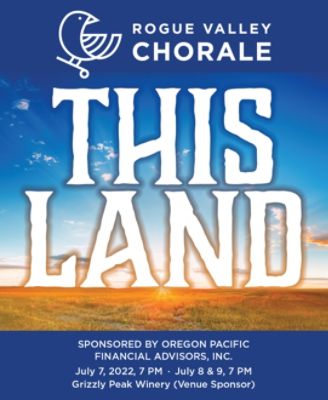 ---
Thanks to Southern Oregon Subaru - Taylor H
At Wildlife Safari we host a variety of events throughout the year. As one of Safari's most important events, Day of Discovery welcomes those with special needs and considerations for a care free day at the Safari. It is a free day for adults and children with different challenges and disabilities to come out and enjoy the park. The event includes animal appearances and keeper talks, free train rides around the Safari Village, and free drive through tickets. Through their generous sponsorship, Southern Oregon Subaru helps make this annual event possible! Subaru helps us with the important role of providing a stress-free day of new adventures for guests who don't get often get to do things like this. We thank them for their support and contribution!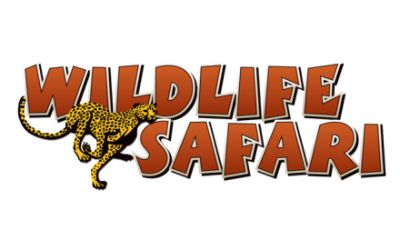 ---