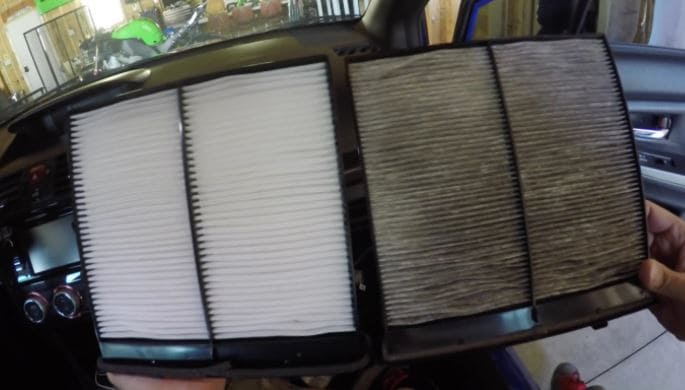 Cabin air filter - 
Recommend replacing cabin filter every 12 months or 12,000 miles.  
Sooner if driving in adverse conditions such as dense smoke and dust.
Protecting Your Health When You Are Behind the Wheel
The recent devastation caused by the fires in southern Oregon have really taught us about the importance of our air quality. Whether you lived in Grants Pass, OR, or in Medford, you probably noticed the smoke and haze caused by that disaster. You may have found yourself coughing more, or even having a sore throat or chest. Did you know that smoke, and other particles, might be damaging your health when you are behind the wheel of your car? You can protect yourself by scheduling a cabin air filter inspection at Southern Oregon Subaru, located at 3103 Biddle Road in Medford, OR.
What is My Cabin Air Filter?
When you get behind the wheel of your car, you have your cabin air filter to thank for the clean air you breathe when you are driving. Some Ashland, OR customers may not know that the cabin air filter is the component that stands between you and the pollution, allergens, and other particles that can impact your air quality. Despite this important function, the cabin air filter is an underrated component.
Harmful pollution, like smoke and smog, can make its way through your vehicle's vents. The cabin air filter captures these particles and makes sure that they don't make it into the cockpit of your vehicle. A clogged air filter can lead to more of these nasty microbes getting into the air you breath while you are driving. It can also lead to a less effective heating and cooling system, as well as engine strain.
What Should I Do?
Luckily, our service center is very good at conducting cabin air filter inspections. Our factory-trained, Subaru-certified service technicians can make sure that your cabin air filter is performing optimally and change it if needed. You can rest assured that all your services and repairs are completed using authentic, genuine Subaru parts to guarantee that your car continues to offer top-notch performance. We often have service coupons that might save you money on your cabin air filter inspection and replacement.
Schedule Your Cabin Air Filter Inspection
Do you want to make sure that the air you breathe in your vehicle is safe from smoke, smog, and other pollutants/allergens? Schedule your cabin air filter inspection with the service center at Southern Oregon Subaru, in Medford, OR, today and let our team do what we can to make sure you stay healthy.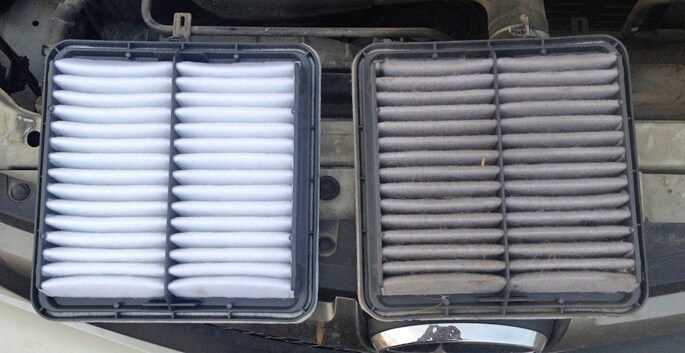 Engine Air Filter - 
Recommend inspect engine air filter every 15 months or 15,000 miles.
Stop in at Southern Oregon Subaru for a complimentary cabin and engine air filter inspection.
With the amount of smoke that we have all experienced recently, now is a good time to make sure that your engine and cabin air filters are effectively doing their jobs.
No appointment necessary
Most makes and models
Quick replacement if needed