Subaru continues to show a commitment to safety for Subaru drivers, passengers, and their dogs.  In 2013, Subaru joined forces with the
Center for Pet Safety
(CPS) to determine which safety harnesses were most effective for use by dogs.  Of all the products tested, only one,
Sleepypod
's Clickit Utility Dog Harness, has been identified as the 2013 Top Performing Harness.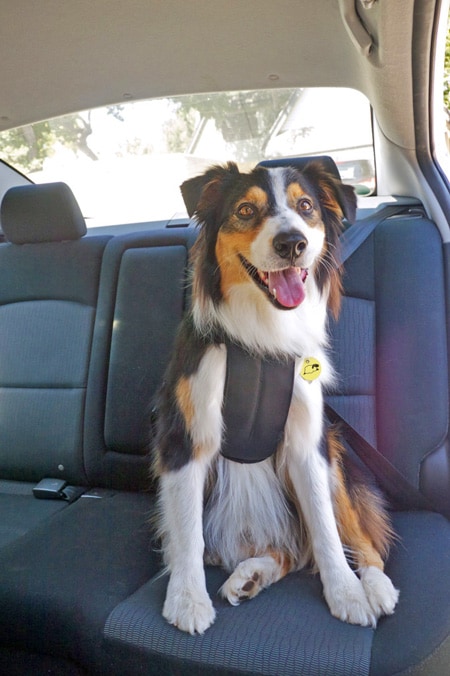 The pet harness crash test study was designed by CPS (*).  It paralleled the tests done on child safety seats, and was conducted by MGA Research Corporation, an independent National Highway Traffic Safety Administration (NHTSA) contracted testing laboratory.  The tests uncovered serious flaws in most currently marketed pet restraint systems, and resulted in the Clickit Utility Dog Harness being identified as the clear winner.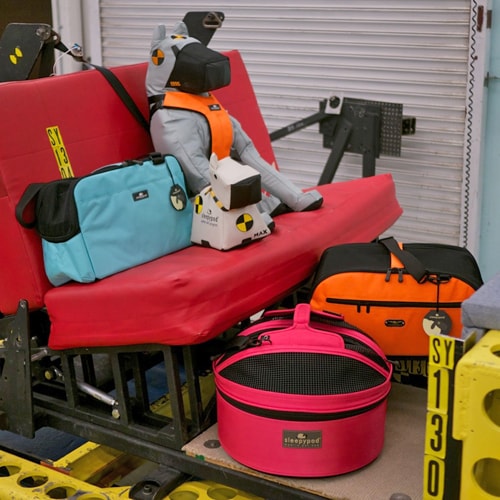 "Sleepypod appreciates the efforts of Subaru and the Center for Pet Safety to conduct this study on behalf of pet owners," says Michael Leung, a Sleepypod owner and product designer. "Testing for product effectiveness is an essential component in Sleepypod's design process and this study affirms Sleepypod's six year commitment to researching and developing pet safety restraints, beginning with our very first pet carrier." View videos of Sleepypod's research and testing at //sleepypod.com/safety.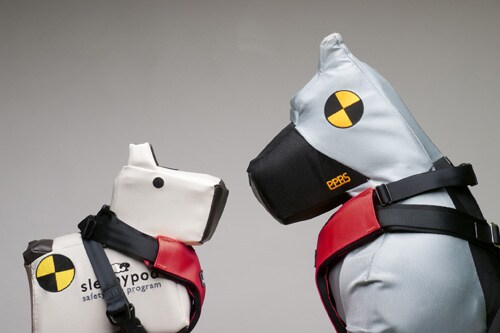 Sleepypod's Clickit Utility Harness comes in a variety of sizes and colors. (Photo: Sleepypod)


You may purchase the Clickit Utility Dog Harness at www.sleepypod.com.
Video of tests
.
(*) a registered 501(c)(3) non-profit research and advocacy organization dedicated to companion animal and consumer safety.