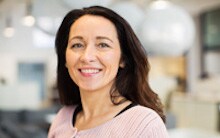 Subaru Mobility Assist
No matter the challenge, Subaru designs vehicles that give drivers a strong sense of control, maneuverability and security. That's why we created Subaru Mobility Assist, a program that helps Subaru drivers with disabilities get the vehicle modifications they need in order to keep them safe and active. Through Subaru Mobility Assist, drivers get up to $1,000 reimbursement for necessary vehicle modifications on eligible Subaru vehicles.
For complete program details and eligibility information, see your local Sales Professional at our store.
Dealership Hours (Service closed Sunday)
Monday - Friday

07:30 AM - 6:00 PM

Saturday - Sunday

Closed